Fictional Airship Photos
Some "edited" photos of some of the "Never-Were" airships from my Airship drawing page
Before her loss over Ohio in 1925 there had been discussion about modifying the Shenandoah to have a control car mounted flush to the hull instead of suspended underneath. There was also talk of replacing the engines with more powerful Packards
Lost before she could be delivered to the US, the British-built ZR-2 was never named. This is her moored to Lakehurst's high mast in the early 1920's.
The Akron (ZRS-4) was originally designed with longer, shallower fins. However, after experience with the Graf Zeppelin's round-the-world voyage in 1929 it was decided that the fins needed to be visible from the control car, so they were made shorter and taller. This is an interpretation of what she might have looked like if completed to the original design.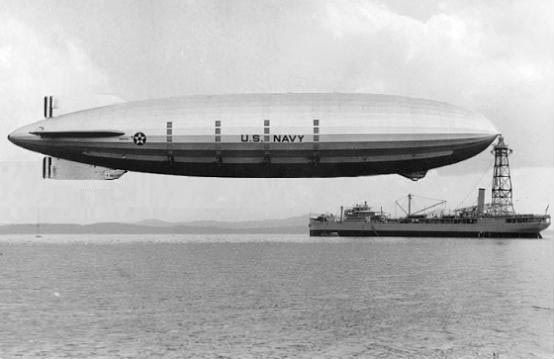 The original design moored to the tender Patoka. The only real photos of the Akron moored to the Patoka are either taken during fog or are reproduced in such a manner that they are rather small and grainy.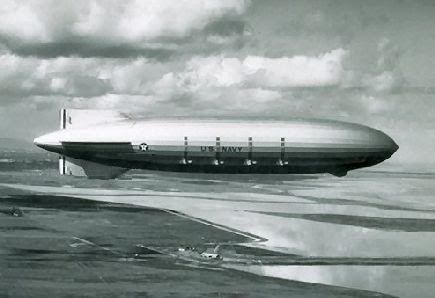 There was consideration given to lengthening the Akron's sister, the Macon (ZRS-5) but it would have required additional funding from Congress that the Navy was unwilling to seek. This is how she would have looked if given an additional bay.
Akron crashed before the Macon entered service, but had she survived the sight above would have been a Navy airship man's dream, both giant airships flying over the Capital in Washington D.C.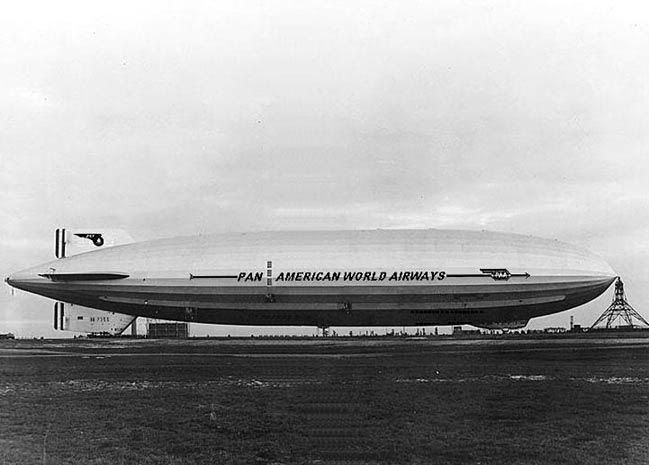 Goodyear had proposed a passenger variant of the Akron design, enlarged and updated. Perhaps, instead of seaplanes, Pan Am could have used these airships to make their transoceanic flights.
LZ-131, cancelled after the Hindenburg disaster and the failure to acquire helium from the United States, would have been a lengthened version of the Hindenburg and Graf Zeppelin II.